Board of Directors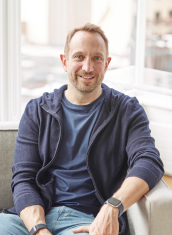 Simon Belsham
Chief Executive Officer
Simon is the CEO of The Healing Company, where he and the founding team have a vision to inspire and lead the way to a healthier world through the most effective alternative healing methods. This is following a 20+ year career as a general manager building and leading consumer tech businesses across the US, UK, Europe and Asia.
Read Bio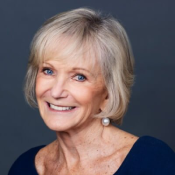 Kay Koplovitz
Chairman and Director
Kay Koplovitz is a pioneering businesswoman and media executive, best known as the visionary founder and former CEO of USA Network. She has significant public company experience on the boards of Oracle, Time Inc and others, and an illustrious career that has won her many awards including being recognized as one of the 50 Most Powerful Women in Business by Fortune magazine.
Read Bio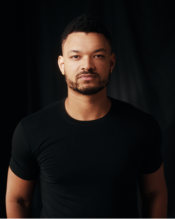 Steven Bartlett
Director
Steven Bartlett is the 29-year-old Founder of the social media marketing agency Social Chain. From a bedroom in Manchester, this university drop-out built what would become one of the world's most influential social media companies when he was just 21 years old, before taking his company public at 27 years old with a current market valuation of over $600M.
Read Bio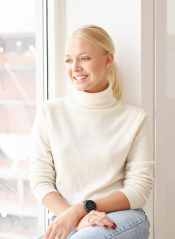 Anabel Oelmann
Director
Anabel is a Co-Founder & Director of The Healing Company. Her passion for making alternative medicine more accessible led her to found NOEO, a direct-to-consumer brand focusing on adaptogenic herbs. Alongside her entrepreneurial endeavours, she is certified nutritionist through the Institute of Integrative Nutrition (IIN) in New York and has worked as a health coach and an IMG model.
Read Bio
Linda Friedland
Advisor
Dr. Linda Friedland is an internationally recognized women's health expert, sought-after speaker, and esteemed author of seven bestselling books. With a career spanning nearly three decades in clinical medicine-notably in nephrology, oncology, aged care, public health, family medicine, and women's health-Dr. Friedland has developed and implemented numerous public health and disease prevention programs throughout the world.
Alongside her roles as Head of Business Development at Firebrick Pharma in Australia, senior consultant to TargImmune Therapeutics in Switzerland, and co-founder and director of FFD Capital LLC, Dr. Friedland is an international advisor to many Fortune 500 healthcare, pharmaceutical, biotech, corporate, and financial companies. One of the highest-rated international speakers for global organizations, Dr. Friedland has delivered keynote addresses on stress management, executive and corporate health, and women's wellbeing in more than 30 countries to a diverse audience of more than 300,000 attendees. Her book Freedom from Disease was a number one bestseller on Amazon.
Peter Kash
Advisor
Dr. Peter Kash, Ed.D, MBA is a renowned biotech entrepreneur, educator, and bestselling author, who has left an indelible mark on the biotechnology landscape. With a remarkable track record of co-financing more than a dozen biotech companies and shepherding many to public markets success, including companies that he helped co-found-Keryx Biopharmaceutucals, PolarX, Kite Pharma, and Intercept Pharmaceuticals-these companies and others led to groundbreaking drugs. Beyond his accomplishments in biotechnology, Dr. Kash is also a bestselling author, with books that have reached audiences in more than thirty countries, including the international bestseller, Make Your Own Luck. All proceeds of his books are donated to charity.
With a Doctorate in Education, a BSc in Management Science, and an MBA in Banking and International Finance, Dr. Kash was previously an Adjunct Professor of Entrepreneurship at the Wharton School of Business and has been a Visiting Professor at several other leading universities, including Hebrew University in Israel and Nihon University in Japan.